News about parking in the Hannemannskvarter
From July 1, 2020 activities in the development of the Hannemannskvarter on the eastern side of Royal Arena starts. The temporary ground parking lot, P-plads Arena, is closed to make way for a public school, indoor swimming facilities, housing, and a parking garage with 7 floors.
Closing of P-plads Arena
The temporary gound parking lot, P-plads Arena, closes Tuesday June 30, 2020 at 23:59. All vehicles must be removed from the parking lot before midnight. 
In the area, where the temporary parking lot is situated the construction of a public school an indoor swimming facilities will begin. Read more here. 
In addition, a housing complex and a parking garage is build. You can read more about the new parking garage below.
Where can I park?
For parking we refer to the parking lots Nordre Fælled Nord and Nordre Fælled Syd along with P-hus Ejler Bille. Note, that the two parking lots only are available with digital parking license from PARKinCPH.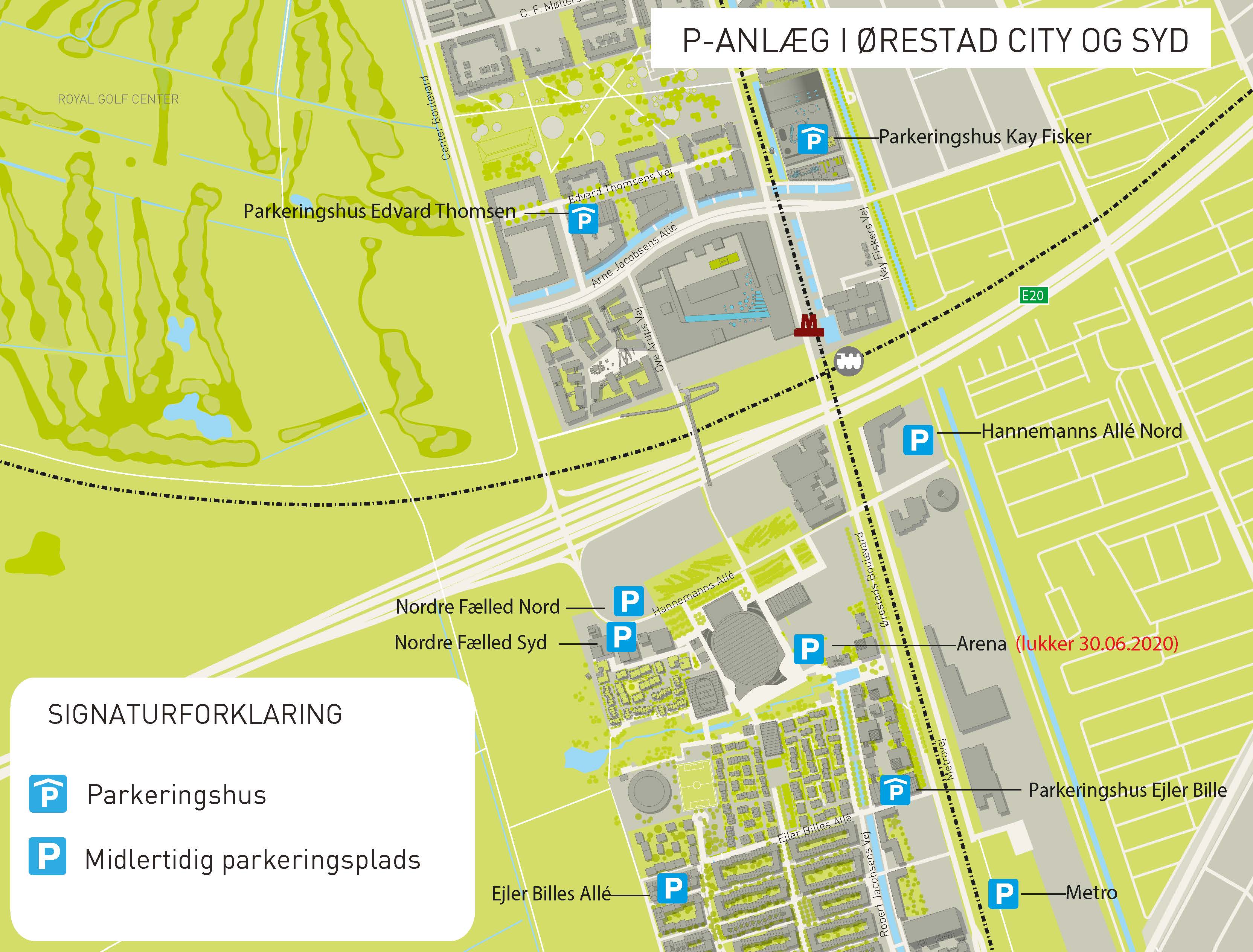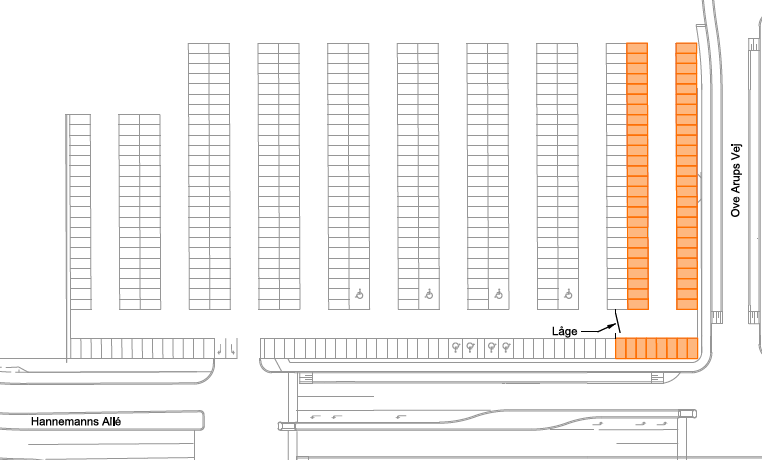 Reserved parking for Royal Arena
From July 1, 2020, 60 parking spaces on P-plads Nordre Fælled Nord is reserved for Royal Arena. 
The parking area is fenced with large rocks and concrete pillars. The reserved area is marked on the map of the parking lot.
Hence, from July 1, 2020, this area may only be used with a valid digital parking license issued by Royal Arena.
The remaining 400 parking spaces may be used as usual.
P-hus Arena
The construction of the new parking multi-story parking garage on Hannemanns Allé, P-hus Arena, is expected to begin in Q3 2020. P-hus Arena can store 400 cars on 7 floors. The facade of the parking garage is lined with wooden slats.
Besides recidential and commercial parking the parking garage must also host VIP parking to Royal Arena. Thus, when there is an event in the arena, some parking spaces will be reserved for VIP parking, as known from P-plads Arena.
We expect P-hus Arena to be finished in Q1 2022.