Opening of P-kælder Kronløbsøen
Monday 4 July 2022, the long-awaited parking garage under Kronløbsøen opens: P-kælder Kronløbsøen. The underground parking garage consists of four parking decks, of which By & Havn owns the three lower decks with a total capacity of 1,000 parking spaces.
Entrance and exit to the parking garage is from Helsinkigade via a ramp. Kronløbsøen is connected by walking-bridges to Fortkaj and Sundkaj and can therefore be used by parkers to both Århusgadekvarteret and Sundmolen.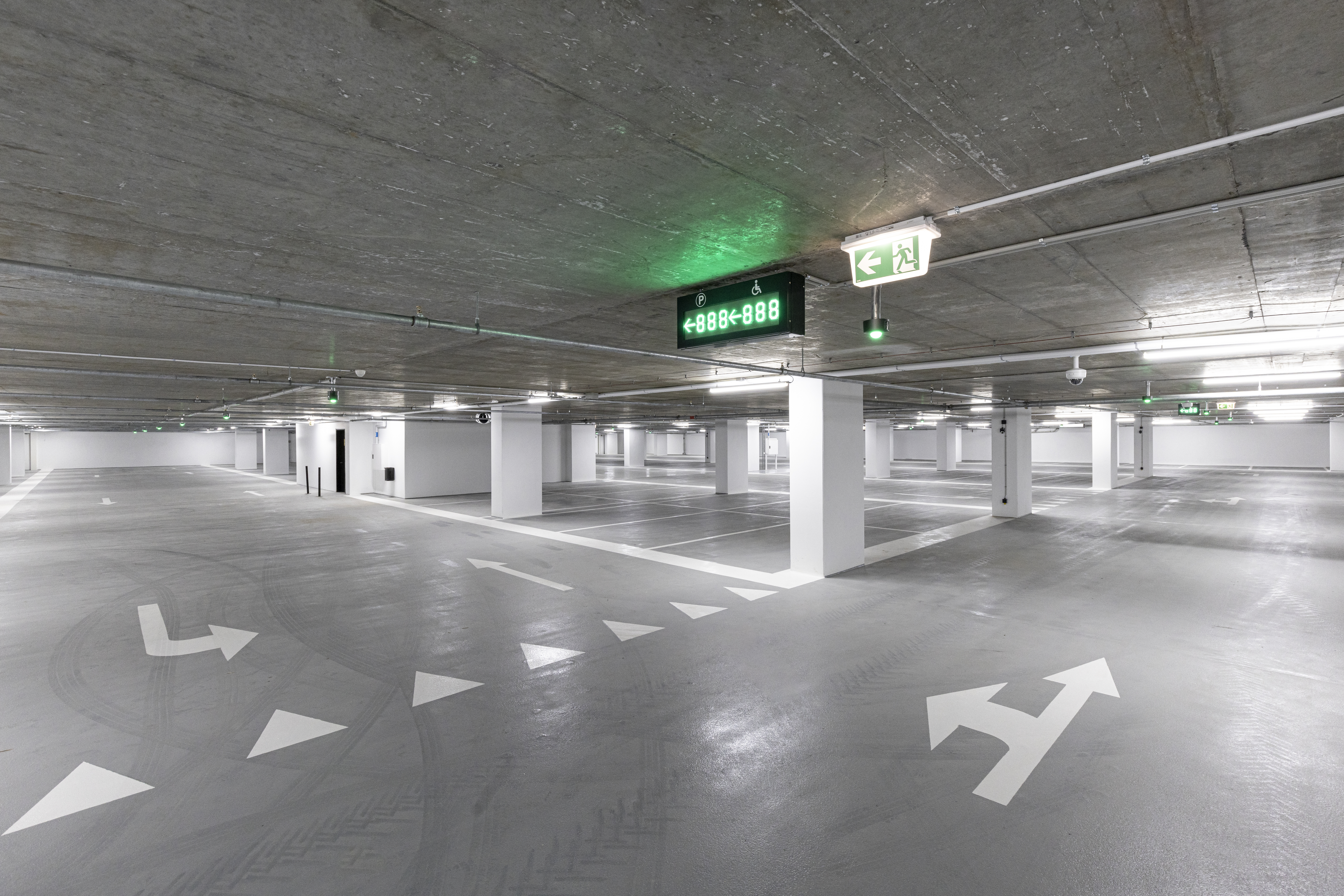 Who can use the parking garage?
The parking garage is publicly available and can be used by all parkers in the area against payment from Monday 4 July.
All By & Havn's parking products from PARKinCPH to Nordhavn automatically provide access to P-kælder Kronløbsøen, with the exception of the product: 24/7 Håndværker.
The parking garage, built by NCC, has a maximum ground clearance of 2.15 meters.
Charging for electric vehicles
By & Havn is carrying out a tender regarding setting up charging boxes for charging electic cars. The tender is expected to be completed in June, after which the winner can start setting up charging boxes.
This means that there will be no charging stations in P-kælder Kronløbsøen at the opening, but that these will be established soon after. Initiallly, 40 charging stations will be established with ongoing expansions in line with demand.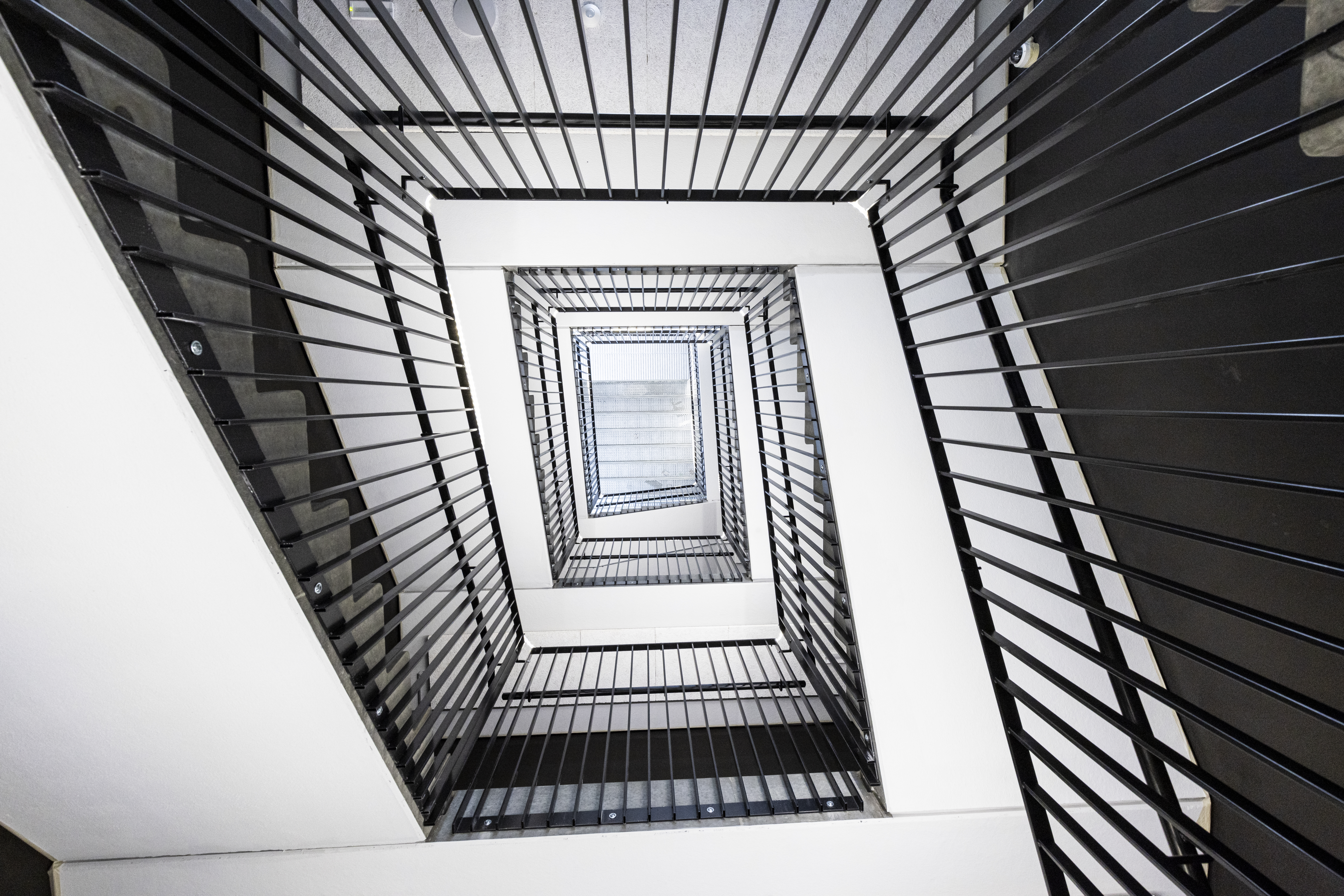 New payment system: Automatic number plate registration
P-kælder Kronløbsøen is equipped with an ANPR parking system (automatic numer plate registration). ANPR is already known from many other parking facilities in Denmark where is has been implemented with great success.
ANPR is a camera-based parking system. When the vehicle arrives at the parking garage, the number plate is photographed and the parking starts automatically. When the vehicle leaves the parking garage, the parking is teminated. 
How does it work with an existing parking permit from PARKinCPH?
With an existing parking subscription from PARKinCPH to Nordhavn, everything happens automatically and you will not experience the big difference from the way you park today. The ANPR cameras are integrated with PARKinCPH and can thus verify if you have a valid parking permit. As always you must make sure that your parking permit is updated with the correct number plate.
How does it work if you do not have a parking permit from PARKinCPH?
For parkers who do not hold a valid parking permit from PARKinCPH it is possible to pay for parking with the EasyPark app, in the payment station or on our website.
If you want to use the payment station, you must check out and pay for your parking in the payment station immediately before departure. From the time the payment is completed you have 15 minutes to collect your car and leace the parking garage.
If you want to use the EasyPark app for payment, you must either have pre-activated "automatic camera parking" in the app or manually start an ANPR parking in the app before leaving.
What happens if I forget to pay for my parking?
If you forget to pay for your parking before departure, it is possible to pay for your parking for up to 48 hours after departure on our website: www.parkincph.dk/betaling.
If the parking has not been paid for within 48 hours after departure, a control fee of DKK 650 will be sent by post. Control fees are issued in collaboration with EuroPark, whom also handles the physical parking inspections.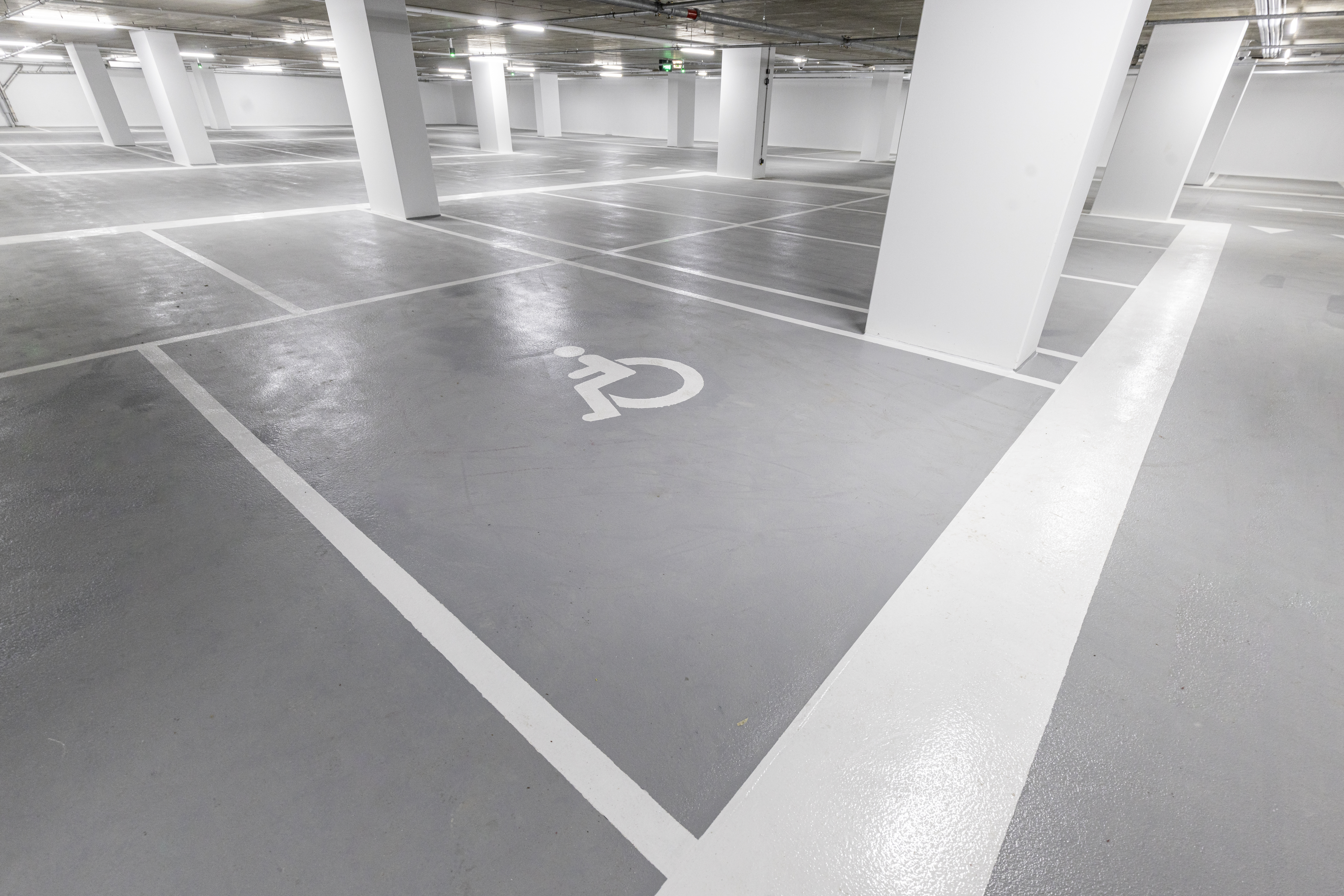 New technology enables new products and features
With the ANPR technology, it is possible to offer a range of new ANPR products with new features. For the time being, the new products only provide access to P-kælder Kronløbsøen and can therefore not be used on By & Havns other parking areas in Nordhavn. After the summer holidays, ANPR cameras will also be installed in P-hus Lüders, and then the new products will alsp provice access to this parking facility.
The new products will be available for purchase via your profile at www.parkincph.dk from Wednesday 22 June. 
Find more information about the new products and features below.