Opening of P-plads Tromsøgade
On Friday, March 27 2020, By & Havn opens a new temporary parking lot in Nordhavn: P-plads Tromsøgade.
We establish the new parking lot across from Meny on building site 2.04.
In total, P-plads Tromsøgade has 87 parking spaces, including two disabled parking spaces.
Traffic
Southamptongade closes permanently for motor vehicles on March 27. We expect the redesign of Helsinkigade including traffic lights to be temporarily completed by the end of March.
You can access the new parking lot from the western end of Helsinkigade though a temporarily paved road east of Tromsøgade.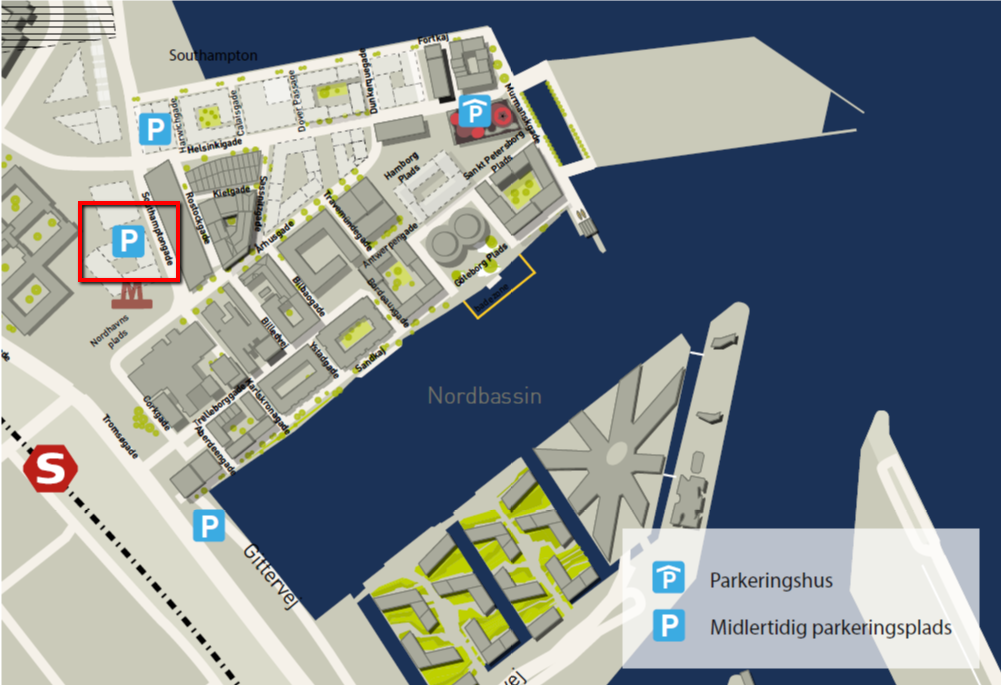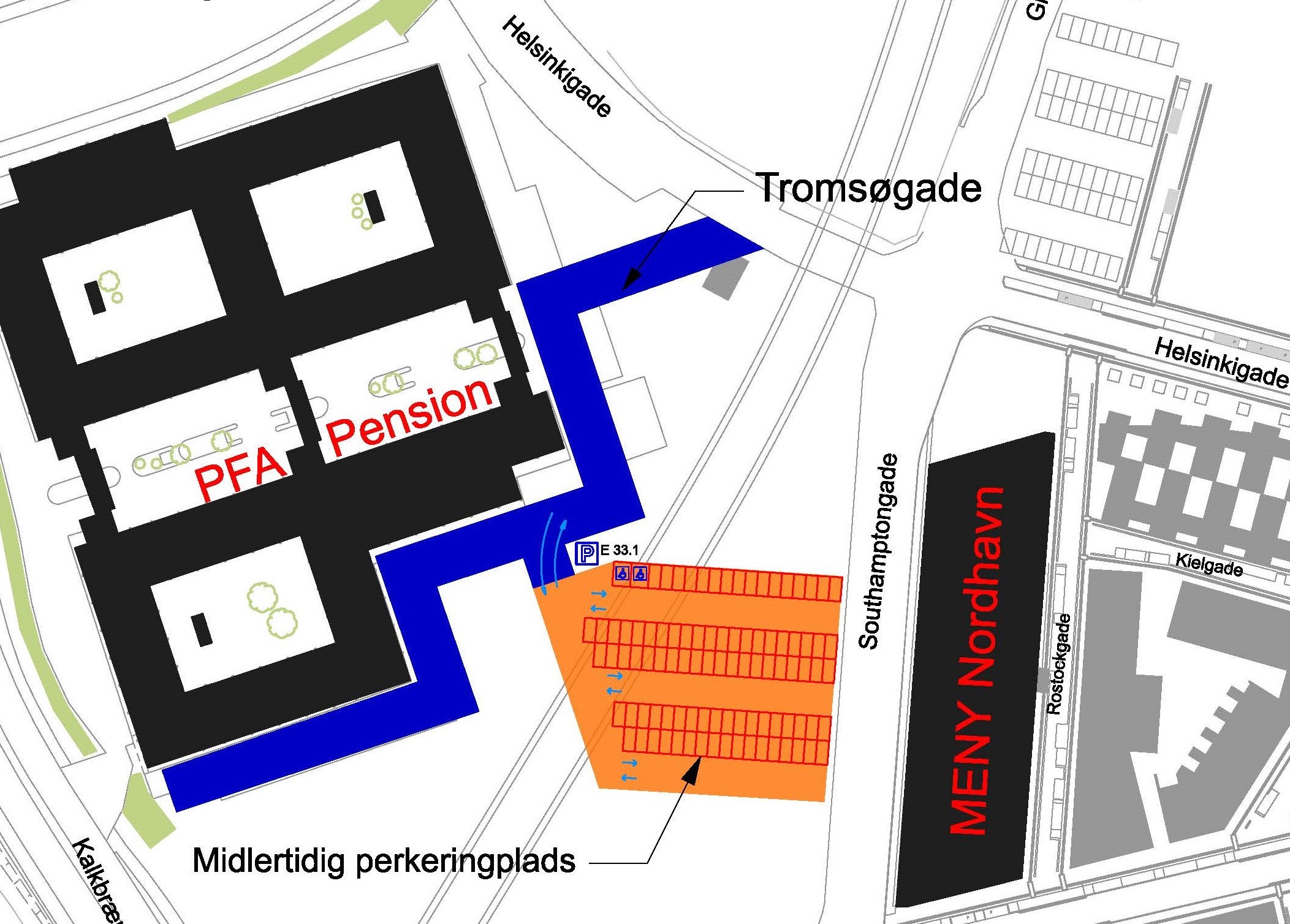 Who can use P-plads Tromsøgade?
The parking lot is open to the public against payment.
Payment is possible through the following parking apps: EasyPark, Apcoa Flow, ParkMan and ParkOne. The area code is 5367.
Parking rates:
First 30. minutes free

07-17: 18 DKK/hour

17-07: 9 DKK/hour

Max daily rate: 120 DKK/day
In addition, at number of PARKinCPH products to Nordhavn give access to P-plads Tromsøgade:
If you hold a valid disabled parking license, you may park without charge at the designated disabled parking spaces.
Charging of electric cars
For charging of electric cars, we refer to the charging stations at P-hus Lüders and Sundmolen.
Temporarily no lights at the parking lot
For a short period of time there will be no lights at P-plads Tromsøgade. Lights will be set up in a few months, at the same time as we set up street lights in Southamptongade.