Charge your EV with Clever on By & Havns charging network
By & Havn has entered into an agreement with charging operator Clever about charging on By & Havn's charging network. From 14 November 2023, as an EV driver, you can use your Clever product when you charge via By & Havn's charging boxes.
One step closer to an open charging network
It is By & Havn's vision to ensure a long-lasting charging infrastructure for the many electric drivers, whose numbers are growing every single month. Therefore, By & Havn, in collaboration with Spirii, has established an open charging and payment network that all residents, businesses and guests can access without requiring a subscription. In the long term, it does not make sense for each charging operator to set up its own charging stations only for its own customers, as has been the trend in Denmark so far.
With the agreement with Clever, electric drivers who have a subscription with Clever from 14 November can make use of their subscription agreement when they charge in By & Havn's parking facility. The agreement is the first of its kind in Denmark but will most likely not be the last.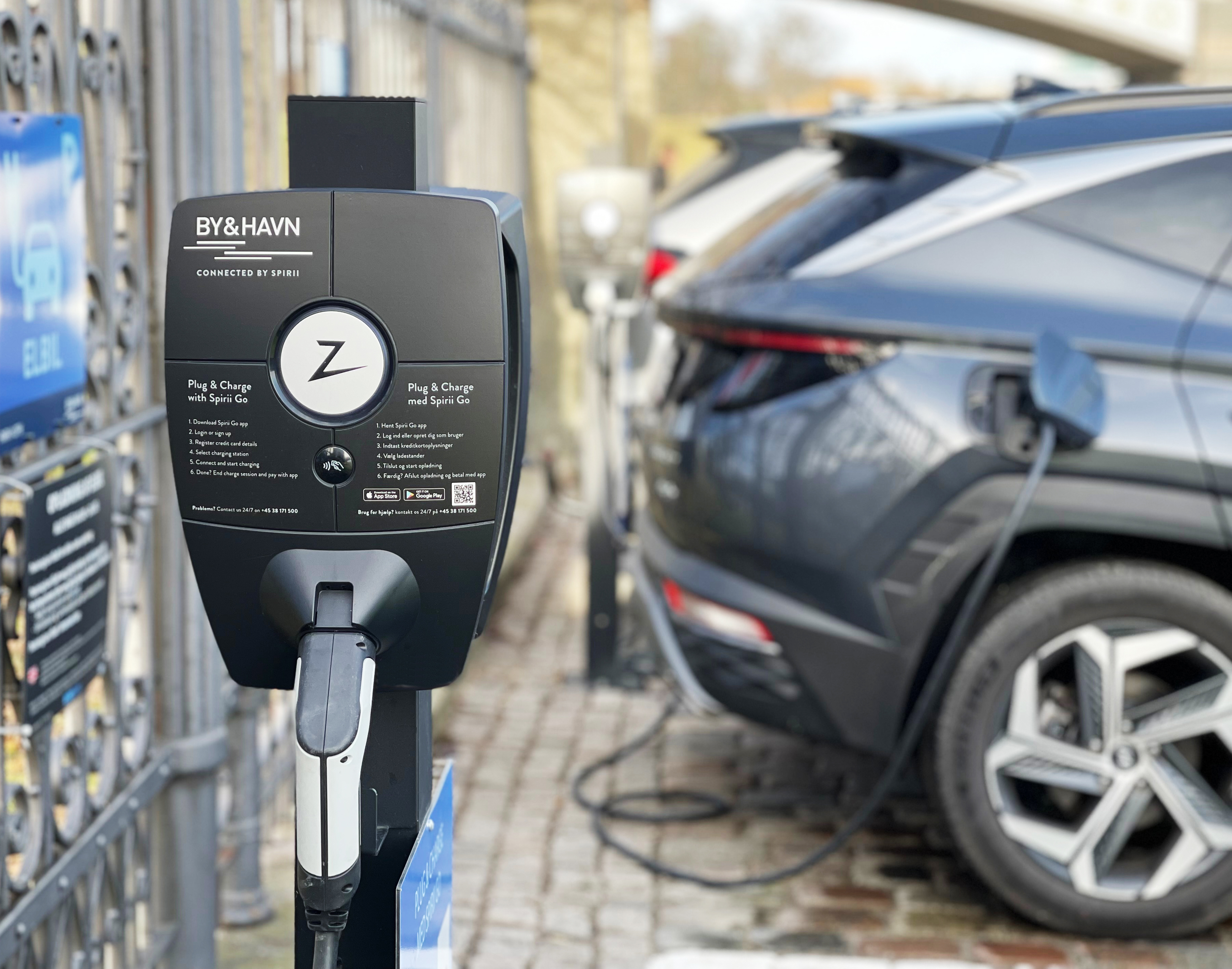 For By & Havn, sensible solutions, flexibility and consideration of the climate and the environment are keywords, both in relation to the operation of the charging stations in our parking facilities and when it comes to the parking customers' opportunities. - Henrik Steenstrup, Director of Property at By & Havn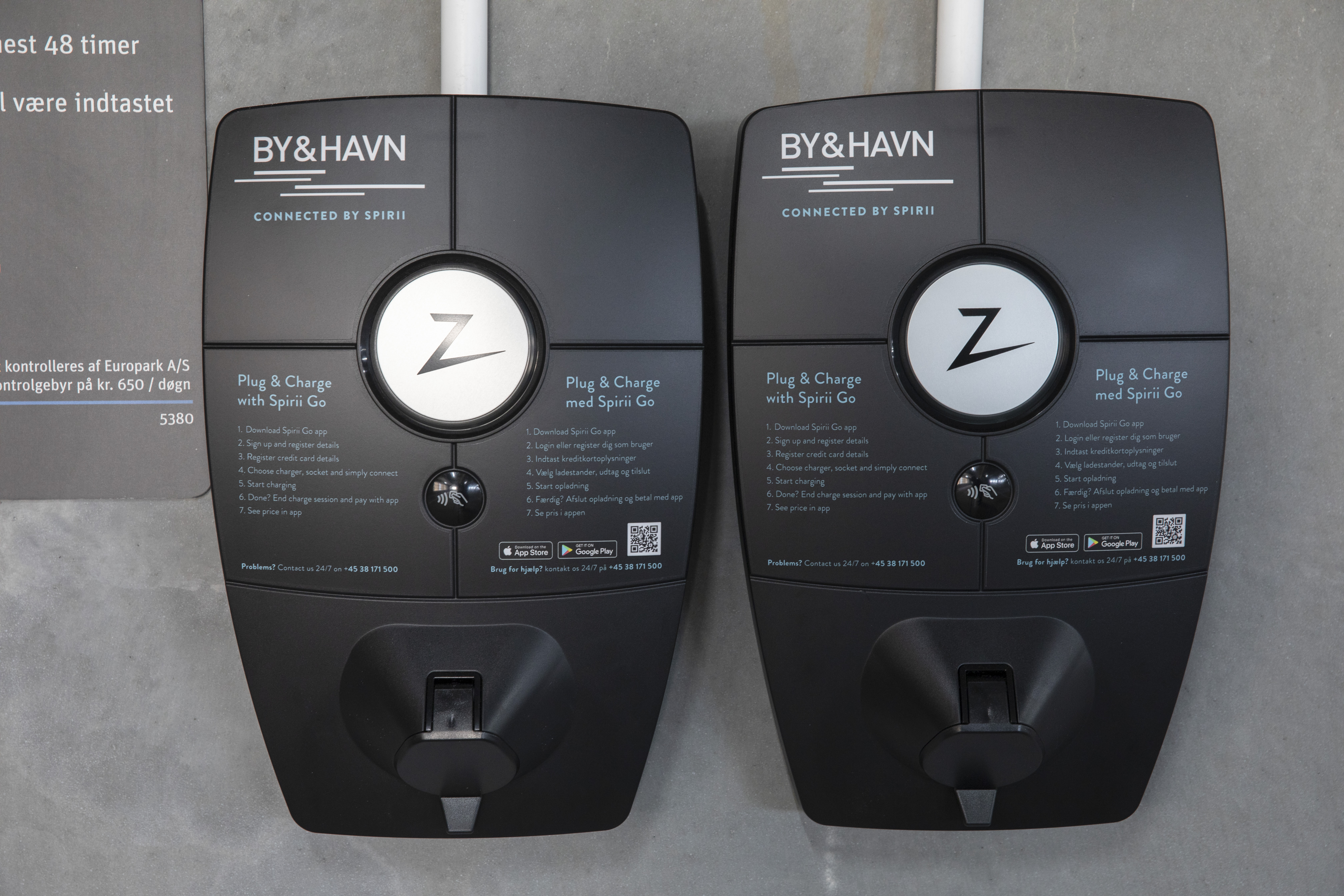 The agreement with Clever is not an exclusive agreement and By & Havn hopes that agreements with other charging operators can also be reached in the long term. A solution where several charging operators share the same charging infrastructure can lead to significant savings in both installation and supply costs, while the consumer can choose their preferred charging solution without having to be burdened by high roaming charges.
As an electric car driver, you can therefore continue to charge via Spirii's app "Spirii Go", where you pay ad-hoc for your actual consumption, or via a Clever product when you charge at By & Havn's charging boxes.
The charging boxes are owned by By & Havn and operated by Spirii, which is By & Havn's supplier and operator of the charging infrastructure.
Status on more charging boxes
The work on rolling out more charging boxes in By & Havn's parking facilities is well under way, but is unfortunately challenged by very long delivery times for new power supplies for the parking facilities, which is a prerequisite for being able to expand the charging infrastructure. In By & Havn, together with Spirii, we are in close dialogue with the utility company to find solutions and ensure progress in the project.
While we await the new supplies, work on the preparatory installation work in the parking facilities has begun. To the possible extend, the number of charging boxes on the current supplies will be increased. In some cases, this may mean that the charging speed is reduced, as the available power is temporarily distributed among several charging boxes.
Time limit on charging points from November 14
From 14 November 2023, a four-hour time limit will be introduced on all By & Havn's charging points. The time limit will apply on weekdays between 09:00 - 15:00.
Introduction of the time limit occurs because, unfortunately, it is experienced that the charging bays often are used for long-term parking, just as the charging bays are often occupied without charging starting. By introducing a time limit, the hope is that the flow at the charging stations will be significantly improved, so that as many people as possible get access to charging.
Examples of the meaning of the time limit:
If you park in a charging area on a weekday before 09:00, you must remove your car no later than 13:00.

If you park in a charging area on a weekday between 09:00 and 11:00, you must remove your car after 4 hours

If you park in a charging area on a weekday after 11:00, you must remove your car before 09:00 the following weekday, preferably after charging is complete

If you park in a charging area during the weekend, you must remove your car by 09:00 on the following Monday at the latest, preferable after charging is complete
The time limit is controlled via the parking disc, so remember to set the parking disc when parking in a charging area as of November 14.